Virmax T Testosterone Booster Review

What is Virmax T?
Virmax t is one of the natural male enhancement testosterone boosters available in the market. Though market is flooded with many testosterone boosters Virmax T makes a effective supplement. The name Virmax t may make it look like a unique testosterone boost. Right? You may also be tempted to quickly believe that it can increase testosterone levels exponentially. But is that the case? Tag along as we decipher what Virmax t is. To settle on a particular supplement as the best testosterone booster, you need to consider some factors such as; the constitutive elements of the supplement and their dosage, the side effects of the supplement and the reviews from other users. Let us now look into Virmax T review.
Who Makes VirMax T?
Official manufacturer of Virmax T is VIRMAX which is founded in 2006. Their main products include supplements for both men and women. Their prodcuts mainly concern on three major problems such as prostate health, testosterone levels and sexual experience.
Claims and facts about Virmax t
the manufacturer label the supplement not only as a testosterone booster but also as a sex enhancer
the supplement is available in major online stores including Amazon. It's not stocked by GNC though.
The supplement's ingredients with testosterone boosting capacity are on a quite insignificant dosage
Many of the ingredients used to make the supplement are not standardized apart from Tongkat Ali and horny goat weed.
Majority of the botanical ingredients in the proprietary blend are more of sex enhancers than testosterone boosters,
VirMax T Ingredients
To further understand the VirMax T supplement, we need to get down to its constitutive ingredients;
Ingredients dosage
Calcium 40 mg
Magnesium 100 mg
Zinc 10 mg
Proprietary Blend 450 mg
Tribulus Terrestris extract
Fenugreek extract
Korean ginseng
Epimedium grandiflorum extract
Eurycoma longifolia
Want a better alternative to boost your testosterone levels? Then try Testogen. Buy it from the link below

Calcium
This mineral is used in the body, to the development of strong bones. It's quite interesting that the manufacturer uses this mineral as an ingredient. Research has demonstrated time and again that calcium inhibits the absorption of zinc. Zinc is a key component to the production of testosterone. It's suppression automatically translates into less testosterone production.
Magnesium
Magnesium is commonly used mineral nutrient in testosterone boosters. This is owed to the fact that the mineral suppresses and inhibits the testosterone killing compound named Sex hormone-binding globulin (SHBG). The suppression of SHBG, means fewer testosterone hormones are neutralized by estrogen.
Zinc
Zinc is an essential mineral for many body processes. It is one of the main building blocks of testosterone. Scientific research has proven zinc to be one of the most potent minerals, as far as testosterone production is concerned. Its dosage in this supplement is rather worrying though.
Fenugreek
Fenugreek extract has also featured in many testosterone-boosting supplements. Fenugreek is an herbal extract which inhibits the activity of aromatase, a testosterone destroyer. It also lowers the levels of estrogen. High estrogen levels create an unfavourable condition for free testosterone to thrive. Fenugreek also improves libido.
Eurycoma longifolia This extract is also known as Tongkat Ali or long jack. It helps the body improve free testosterone count. This extract triggers the body to produce more leyding cells which then secrete testosterone. Research reveals that the extract also enables the body to suppress the stress hormone, cortisol. Tongkat Ali has also been used to treat infertility and enhance libido.
Tribulus Terrestris
This ingredient is also common in many t boosting supplements. However, it plays no role in boosting testosterone levels. It has been proven to improve libido though. It's important to note that improved libido does not automatically mean boosted testosterone levels, though the two aspects are closely related. The extract also helps the body in the development of lean muscles.
Korean ginseng
About Korean ginseng, research has it that it improves the levels of free testosterone, but the differences noted are not significant. Korean ginseng inhibits the functions of prolactin, a testosterone destroyer.
Epimedium grandiflorum
Epimedium grandiflorum extract is also known as horny goat weed. Though the ingredient is used in many supplements, it has no impact on the testosterone levels. It only enhances libido through its ability to enhance the flow of blood in the body.
Virmax t Ingredients review and how does it work:
Virmax t appears to be more of a sexual performance supplement, than a testosterone booster. Most of the ingredients have no proven testosterone boosting ability, or the difference they make is insignificant. Two ingredients, zinc and magnesium have high potency as far as testosterone boosting is concerned. However, their dosages Virmax t are too small to make any significant difference. Calcium is beneficial to the body, especially the bone structure, but it is required in controlled amounts. Calcium does not favor the production of testosterone though. It works against it. Its dosage in the supplement is low though. it might not have much effect. It rather concerns me that it is in more dosage than zinc and magnesium though.
A product with way better reviews is TestoFuel. You can get it by clicking below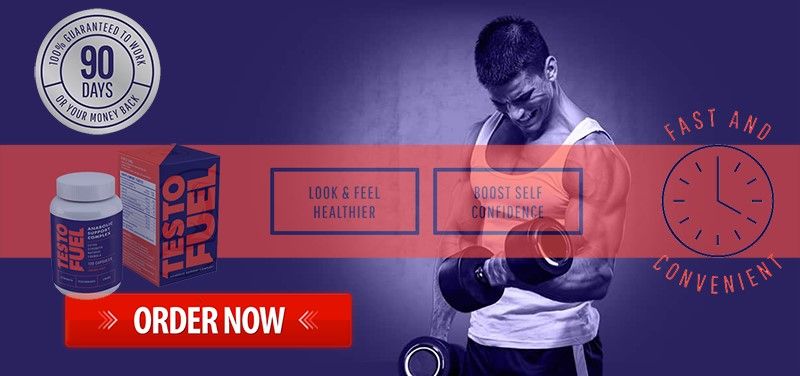 Virmax T Recommended usage:
For the supplement to work effectively, it's advisable that you take one capsule a day. It's also wise for you to seek medical advice if you are on any other medication.
Virmax T Pros
The formula is made of natural ingredients hence very safe.
The supplement has benefits such as enhancing libido and boosting male vitality.
Virmax T Cons
The ingredients that are potent in boosting testosterone are added in small proportions
On?ly a few ingredients are standardized hence we cannot ascertain the potency of some of the ingredients
The manufacturer doesn't include individual dosages of the compounds in the proprietary blend
Verdict
For sex performance and libido booster, Virmax t seems like the real deal. For a testosterone booster, it is far from anything you would get excited about. The ingredients supposed to provide the boost in testosterone are in negligible dosages. The proprietary blend does not reveal the exact dosages of its components. We cannot base our argument on them. An elderly man looking to jump-start their sexual drive and performance will find Virmax t very resourceful. A young man looking for energy for his workout routine will also find some benefits in it. The manufacturers advertise the supplement as a sex performance enhancer, and they are not wrong by any means. The supplement is a country mile away from what effective testosterone boosting supplement is supposed to be. Virmax t is not what you want t go for is you are looking for a serious boosting in testosterone levels.
https://www.bellyshack.com/wp-content/uploads/2020/05/virmax-t-review.jpg
1200
1600
BellyShackTeam
https://www.bellyshack.com/wp-content/uploads/2019/09/bellyslogo.png
BellyShackTeam
2020-05-19 23:24:35
2020-05-19 23:26:44
Virmax T Testosterone Booster Review