Andro400 Testosterone Booster Review: Is this a good T Booster?
Andro400 Review: Is it the best?

Andro400 is a testosterone booster made by Natural Health Concepts. The name Andro400 makes you believe that the supplement increases androgen hormones by multiplying 400 times. Right? Androgens are group of male sex hormones that give men their male sexual characteristics. Androgens are responsible for many functions including voice breaking, development of lean muscles, and development of strong bones. Androgen affects the body's metabolism too. The perceived increase in Androgen might make you think testosterone levels will equally rise. But is this the case? Does Andro 400 increase the level of testosterone?
To get a conclusive understanding of the supplement, we need to delve deep into details about the supplement. To determine the effectiveness of a supplement we need to look at several factors such as: the constitutive ingredients, the side effects of the supplement and the dosage of the ingredients.  Tag along as we explore the supplement to unearth what it really is. Read till the end for full Andro400 review.
Claims and facts about Andro400
Andro400 testosterone supplement is made by the company known as Natural Health Concepts.
The supplement is branded as the number one natural testosterone booster.
This supplement is associated with increased body energy, improving libido and reduction of excess body fat in the belly
The supplement is made with Tongkat Ali as the sole ingredient
It's sold in many online stores, its official website and eBay. However, the supplement is not available on either GNC or Amazon
Does Andro400 really work?
Andro400 has a natural extract which is below 200mg. It is actually far less when compared to blends of synthetic extracts. But being a natural product it has all the advantages. It all depends on the main ingredient which is Eurycoma Longifolia, that increases free testosterone levels. Even though it is poorly absorbed by humans, studies have shown that Eurycoma Longifolia treats several diseases and conditions and also increases testo levels. Let's discuss more on Andro400 ingredients below.
Interestingly, Andro400 contains only one ingredient. The supplement is made of the Tongkat Ali extracts. To understand it effectiveness, we need to explore this extract further, and find out whether it has any potency, as far as testosterone boosting is concerned.
Ingredients  dosage
Tongkat Ali extract  150mg
Tongkat Ali or Eurycoma Longifolia is a herb mostly found in the south east parts of Asia.  It is one of the most common ingredients in the testosterone boosting supplements industry. This root extract is commonly used in T boosting supplements since it is believed to increase free testosterone agents in the male body. The extract has the ability to enhance the production of leyding cells in the body. Leyding cells secrete testosterone which leads to the increase in free testosterone levels. Research has demonstrated that the extract improves the testosterone levels by 37%.
Tongkat Ali has also been scientifically proven to have the ability to reduce the level of stress causing hormone, cortisol. The extract is said to reduce the hormone levels by 16%. This creates a good environment for production of free testosterone. It has further revealed its significance in lowering estrogen. Estrogen are female hormones that neutralizes free testosterone agents. Also, the extract lowers the SHBG hormone, a testosterone destroyer. The extract also improves libido significantly.
Want a better alternative to boost your testosterone levels? Then try Testogen. Buy it from the link below

The extract has also been traditionally used to treat various health conditions such as Malaria, and other bacterial infections.
Andro400 Ingredients verdict
The choice of Tongkat Ali as the main ingredient is a big plus to the supplement, as research has demonstrated that it can boost the testosterone levels both directly and indirectly. It, therefore causes a significant improvement in the T-count. The supplement was developed in 2004. Tongkat Ali could have been the company's best for a great testosterone boosting supplement.
As much as Tongkat Ali is a testosterone booster, the effect the supplement would have on testosterone levels in the body would be much greater if it added other ingredients. In comparison to other supplements available in the market which contain other ingredients along with Tongkat Ali, Andro400 seems inferior.
For one to reap the optimum benefits from this supplement, the company advises that you take 2 capsules a day. That is equivalent to a dosage of 300 mg. If you have any health issue its advisable to seek medical advice before taking the supplement.
Andro400 Pros
The manufacture discloses the dosage of the key ingredient.
The supplement has a guarantee of three months. You are assured of a refund of your money if the supplement fails to work out as intended.
The supplement has independent clinical reviews in regards to its effectiveness
The ingredient used in making the supplement is natural hence safe for use
The uber potency of 100:1 extract assures a 100 times quassinoids hence more effectiveness than the normal extract
Andro400 Cons
The supplement contains only one ingredient. This casts doubt over its overall effectiveness.
The supplement being branded as the ultimate and the number one testosterone booster is quite misleading since there are other better testosterone boosters than Andro400 by far.
There are many negative reviews concerning the supplement from users who have used it.
The supplement lacks other testosterone boosting additives which are important in helping Tongkat Ali achieve its best results.
Andro400 is for sale at online stores such as Amazon, Walmart and Ebay. For best payback buy at the official Andro400 website. When you search in GNC they don't give you exact product listing.
A product with way better reviews is This. You can get it by clicking below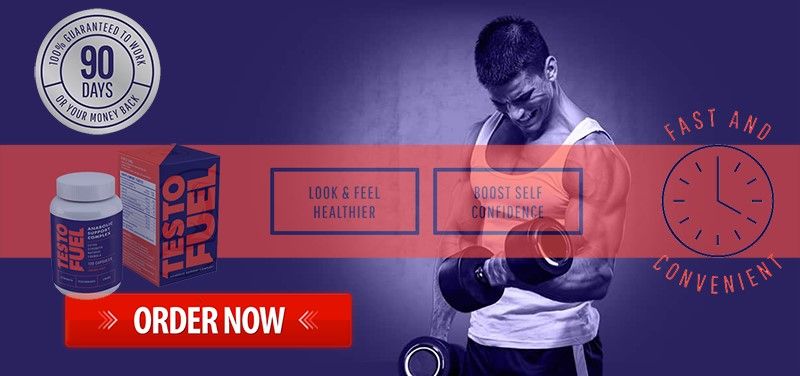 Advertising Andro 400 as the best supplement is quite misleading. The supplement has been on the market for quite a while now. This does not make it the best though. Though, Tongkat Ali has proven testosterone boosting abilities.
Some customers say andro400 is a scam and are unable to retrieve money back when asking for a refund. Most of the time it turns our to be a misuse of system not a failure or clause, but you should be careful when asking for your money back. Infact Natural Health Concepts offers andro400 coupons to attract more customers.
Further research on the supplement demonstrates that it's more effective for older men, above 40 years. For the young men who are looking to boost their natural testosterone, build up their muscles, and increase their body energy level, Andro400 may not be their best option.
The many negative reviews on the supplement further discredit the supplement as a testosterone booster. Andro400 has an effect to a certain level, but it is weak. In as much as it was developed some years back, it was rather ignorant of the developers to imagine the supplement could be effective with a standalone ingredient.
As a testosterone booster, Andro400 fall way below per. It may have been the number one testosterone booster at the time of its development, but that cannot be the case today. It does boost libido and male virility though. The supplement is also relatively cheap. For elderly males looking for a boost of energy, it could be an option. For anyone looking for a significant testosterone boost, Andro400 is not your best bet. The research against it is too concludent.
https://www.bellyshack.com/wp-content/uploads/2020/05/Andro-400-Review.jpeg
330
640
BellyShackTeam
https://www.bellyshack.com/wp-content/uploads/2019/09/bellyslogo.png
BellyShackTeam
2020-05-24 00:31:02
2020-05-24 00:31:02
Andro400 Testosterone Booster Review: Is this a good T Booster?